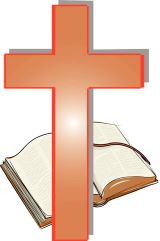 God's Mercy and Grace






When you are saved by God's grace, He has saved you to a work that will lead you to a serving in grace. God has saved each one that comes to Him for a work that He has pre-determined for each one. He gives each one of His children a gift or gifts and we are to use these gifts and talents He has given us for His glory. Let us look a little further to see how this is accomplished.

In the letters to the seven churches found in Book of Revelation it reveals to us congregational and individual obligations. If you were to place these letters side by side you would see a similar pattern. Each letter begins with the address to a particular Church, then Jesus presented who He was. Each letter then begins with the words 'I know your works'. First Jesus gave commendation of their good works (if there was any), suggesting that God is more intent on finding out the good than the evil in any person or Church; and then condemnation of their bad works He followed this with an appeal of how to correct their issues or there would be consequences to follow.

In studying these letters we can reveal to ourselves our weak and strong points. Just as Christ possessed a complete and perfect knowledge of their works, He has a complete and perfect knowledge of our works. Observe that the things referred to in these letters were things pertaining to the heart, like love, patience, etc; not works as in the actual functions we may do in our service for the Lord. Note that services such as Pastor, Elder, Deacon, Sunday School, Olympians, Youth Group, Camp, Leader, Music Ministry, Janitor, Secretary, Tellers, Ushers, Missionaries, etc., can all be filled by those leading a carnal Christain life or even those that are unsaved; though they will not be done to the glory of God. These could then be considered 'dead works'.

At the end of each letter Jesus closes with 'He who has an ear, let him hear what the Spirit says to the churches'. We need to listen, to hear, to comprehend what God is saying to the churches; but these messages to the churches are not just for churches, but primarily for individual Christians.

Jesus also gives a call to be overcomers, those we are to head the warnings of the Lord and then go on to correct the wrongs in our lives.

From Genesis to Revelation, believers are encouraged to serve one another to the glory of God. The very attitudes and characteristics that were in the ages of Noah and Lot would prevail in the end time. In Noah's & Lot's time, people were preoccupied with their eating and drinking, buying and selling, planting and building. Though these activities are not evil in and of themselves; they were preoccupied with such things; they lived without thought to God. Jesus said that the world in latter days would resemble these two ages at the time of His return.

Christians are to be different. In this message about Salvation by grace to serving in grace, God has called His people to serve Him and to serve others. In the Bible the word "servant, servants, serve" appears a little over one thousand times. In the New Testament, the concept of service and servanthood is found on practically every page. It is said of Jesus in Matt. 20:28 "just as the Son of Man did not come to be served, but to serve, and to give His life a ransom for many." Bible says all Christians are called to serve God and one another.

In Eph. 2:10 "For we are His workmanship, created in Christ Jesus for good works, which God prepared beforehand that we should walk in them." God has prepared a work for us before we knew Him, before we even existed. In Ephesians 4:11 "And He Himself gave some to be apostles, some prophets, some evangelists, and some pastors and teachers, for the equipping of the saints for the work of ministry, for the edifying of the body of Christ." T he very purpose of God-chosen leadership in the Church is to serve and all Christians are to serve God and others.

Christians are called to serve and use their individual gifts as God has given each believer.1 Cor. 12:8-10, Paul identifies eleven gifts which are to be used in the service of God and for the edification of believers. God desires to build us into the same qualities that made Jesus distinct from all others and to conform us into the 'image of His Son'. It is easy to lose sight of our primary calling as a Christian.

Rom 12:1 "I beseech you therefore, brethren, by the mercies of God, that you present your bodies a living sacrifice, holy, acceptable to God, which is your reasonable service."

A general call goes out to all Christians to dedicate themselves fully unto God. It is because of the great mercies of God that this constituted the reason we are to present our bodies as in bringing a sacrifice to an alter; and then fully unto the work of God. The sacrifice here also refers to a living one, which is an offering made to God as an atonement for sin. Because God is Holy he only accepts an offering free from blemish or defect, because no sacrifice should be made which is not acceptable to God. It concludes that it is only reasonable because of what God does for us that we give ourselves back to Him.

Rom 12:2 "Do not conform any longer to the pattern of this world, but be transformed by the renewing of your mind." We are not to be swayed or be conformed to the world, its pleasures and lusts that draw us away form God; but to be transformed daily toward a loving God. In the 'Good News Bible' Rom 6:13 says "Nor must you surrender any part of yourselves to sin to be used for wicked purposes. Instead, give yourselves to God, as those who have been brought from death to life, and surrender your whole being to him to be used for righteous purposes."

The world in the day that this was written was filled with sexual immorality, premarital sex, homosexual and lesbian sex, adultery, drunken parties, immodesty, much like we see today in society.

We are not to conform any longer to the pattern of this world, which prides itself on material possessions, money, living only for the present with little thought about tomorrow. How often we see and hear of arguments, quarrels. revenge and violence.

Though the whole world may do something and often suggest it as normal, that does not make it right for the Christian to follow.

Paul tells us how this transformation is to take place: "be transformed by the renewing of your mind." Since everything begins with our thoughts we need to get into the word, and away from those things to draw us into ungodly behaviour and allow our minds to be transformed with Christ-like behaviours. We must fed our minds with the things of God and allow the Spirit of God free reign in our body.

Living a transformed life is not easy, as a matter of fact it is a daily and ongoing process for the rest of your Christian life. We must always watch out for worldly desires and continually work to not conform to those desires of this present age. We need to be continuously into the Bible, and other godly activities.

As we renew our minds we will begin to exhibit the fruit of the Spirit as found in Gal. 5:23~25. The fruits named are not our fruits, but of the Spirit in us. A servant of God lives to the Spirit daily and thus puts the evil desires of the flesh to death.

A servant of God keeps God's word by practising righteousness. When you have the Spirit of God, it naturally follows that you do good works. It is a natural result of having the Spirit.

'Salvation by grace to serving in grace' is what we have been saved onto and it is our duty and reasonable service to do so. Consider you have been saved by grace apart from any works; to someone who serves God, one who does so with love and grace.