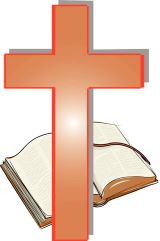 God's Mercy and Grace






What is Grace

Grace and Mercy touches and effects every aspect of a believer's life, it impacts our growth, stability, and service, and not just our salvation.

Mercy & Grace is God with-holding His righteous judgment against my sins; while allowing me the opportunity to receive eternal life & Heaven, though I do not deserve them.


Grace encompasses His Holiness

Holiness is "separateness"
Separated from the common and dedicated to sacred use.
Holiness originates in God and is communicated to people engaged in His Service.

God demands that His people be holy, i.e., separated unto Him
Leviticus 11:44 'For I am the LORD your God. You shall therefore consecrate yourselves, and you shall be holy; for I am holy.
1 Peter 1:16 because it is written, "Be holy, for I am holy."


Grace encompasses His Truth

Truth is part of God's Existence, Knowledge, Power, and Glory.
God does not lie. Everything He is and does is Truth.

Psalm 19:9 The fear of the Lord is clean, enduring forever: the judgments of the Lord are true and righteous altogether

We can believe everything He says in His word and can depend on His promises.
Deut. 32:4 He is the Rock, his work is perfect: for all his ways are judgement: a God of truth and without iniquity, just and right is he.


Grace encompasses His Righteousness

God is the Source of Righteousness.
Righteousness is the character or quality of being right and His Word is True
It includes justice, honesty, virtue and moral uprightness.
He never does wrong, makes mistakes, or makes wrong decisions.

Righteousness is embracing holy principles and conformity to the life of Christ
Perhaps a more basic meaning would be faithfulness.
Psalm 96.13 He will judge the world in righteousness, and the peoples in faithfulness.


Grace encompasses His Justice

Justice is what happens based on what's right.
Justice means also rendering to every one that which is his due.
God would be less than perfect if He was not Just.

The original Hebrew and Greek words are the same as that for "righteousness."

Zephaniah 3:5 The LORD is righteous in her midst, He will do no unrighteousness. Every morning He brings His justice to light; He never fails, But the unjust knows no shame.
Psalms 89:14 Righteousness and justice are the foundation of Your throne; Mercy and truth go before Your face.


Grace encompasses His Goodness

God is the Source of All Goodness. His actions are consistent with His Character
The "goodness" of God is prominent in - Gen. 1: 4~31.

Repeatedly, God pronounced everything which He created "good"
Psalms 33:5 He loves righteousness and justice; The earth is full of the goodness of the LORD.
Psalms 107:1 Oh give thanks to the LORD, for He is good; for His lovingkindness is everlasting

Probably the most important, was sending a Message of Goodness, the Gospel.
The Good News is that God Loves us and Gave us His Most Precious Gift.


Grace encompasses His Love

God is love and so the source of love.
God's love is not to be confused with lust or some other emotions.

God defines love this way:
1 John 4:9-10 In this the love of God was manifested toward us, that God has sent His only begotten Son into the world, that we might live through Him. In this is love, not that we loved God, but that He loved us and sent His Son to be the propitiation for our sins.
God shows us what real love is. It is from God's love that we experience His mercy.


Grace encompasses His Mercy

God's Mercy is His goodness and love shown towards people who have no way out.

Love and Mercy come together to bring about the rescue of the dead and dying.
Romans 3:10 There is none righteous, no, not one;
Romans 3:23 For all have sinned and fall short of the glory of God
Romans 6:23 For the wages of sin is death, but the gift of God is eternal life in Christ Jesus our Lord.

If God was to deal with man as his deeds deserved, he would not leave a single living creature alive on the face of the earth."

The Bible also tells us...
We as humans desperately need God's mercy.
Mercy can only be mercy if there is justice at the same time.
Mercy by definition means that judgment, which was due, was diverted.


Grace precedes faith

The grace that has awakened us to God; is also a work of God and not ourselves.
To even consider that grace is a function of our own gifts, talents, charm, wit, righteousness or faithfulness is a form of self - idolatry.

Faith itself is not an act of will or a decision of the mind, but a gift of the Holy Spirit.
Without that gift we are incapable of faith.
Faith is the gift of a gracious God, therefore grace precedes faith.

Salvation by grace leaves no room for human boasting
Eph. 2:8,9 For by grace you have been saved through faith, and that not of yourselves; it is the gift of God, not of works, lest anyone should boast.

Difference between saved sinners and lost sinners is the grace of God.
Not even the repentance and faith by which we come to God is produced by us.

Mixing works with grace is a denial of true grace
Rom. 11:6 And if by grace, then it is no longer of works; otherwise grace is no longer grace. But if it is of works, it is no longer grace; otherwise work is no longer work.
Adding anything you do feel or experience to Grace, is not salvation.


Grace and liberty can be so difficult to achieve and live with balance.

Legalists do not walk freely in the grace of God
Liberals attempt to use the grace of God as an excuse for sinful living.

Galatians 5:1 It was for freedom that Christ set us free.
Romans 6:7 For he who has died is freed from sin.
Romans 8:2 For the law of the Spirit of life in Christ Jesus has set you free.
John 8:36 So if the Son makes you free, you will be free indeed.

Grace gives us the freedom to choose to walk with God and draw strength from Him;
Or to walk away from Him and face the terrible consequences sins may bring.

In grace we find forgiveness, though it doesn't automatically erase the scars that accompany sin.


We need the grace of God for our daily walk with God.

We serve the Lord and live the Christian life by the grace.
Believers who are already saved still need grace for living the Christian life.

Eph. 2:10 For we are His workmanship, created in Christ Jesus for good works, which God prepared beforehand that we should walk in them.

Rom. 12:1~2 I beseech you therefore, brethren, by the mercies of God, that you present your bodies a living sacrifice, holy, acceptable to God, which is your reasonable service. And do not be conformed to this world, but be transformed by the renewing of your mind, that you may prove what is that good and acceptable and perfect will of God.

Rom. 12:3~8 For I say, through the grace given to me, to everyone who is among you, not to think of himself more highly than he ought to think, but to think soberly, as God has dealt to each one a measure of faith. For as we have many members in one body, but all the members do not have the same function, so we, being many, are one body in Christ, and individually members of one another. Having then gifts differing according to the grace that is given to us, let us use them: if prophecy, let us prophesy in proportion to our faith; or ministry, let us use it in our ministering; he who teaches, in teaching; he who exhorts, in exhortation; he who gives, with liberality; he who leads, with diligence; he who shows mercy, with cheerfulness.


Grace is necessary for salvation, without grace we cannot have eternal life.

Titus 2:11 For the grace of God that brings salvation has appeared to all men
Rom. 3:24 being justified freely by His grace through the redemption that is in Christ Jesus


God's Mercy toward us

Sin is universal and touches everything that is touched by humanity.
You cannot talk about grace, without taking sin seriously.

God gives mercies toward even the non-elect (breath, food, comfort, health and prosperity).
Matthew 5:45b that you may be sons of your Father in heaven; for He makes His sun rise on the evil and on the good, and sends rain on the just and on the unjust.

God gives the sun and the rain; the same is true of His grace


Mercy is not salvation.

Anything this side of hell is a mercy
Just because God has not yet cast a soul into hell, in no way constitutes saving grace.

Lamentations 3:22 through the LORD'S mercies we are not consumed, Because His compassions fail not.

Just the fact that evil exists; God shows his mercy, grace, and compassion.
If man had never fallen there would have been no opportunity of showing divine mercy.


APPLICATION

God's Hand of Mercy

There is nothing that keeps us even one moment out of hell, but the mercy of God.

For every one that is not born again, it is only God's mercy that holds you up out of hell.
If God withdraw his hand of restraint, hell would open, and instantly swallow up all the lost.

John 3:18. "He who believes in Him is not condemned; but he who does not believe is condemned already, because he has not believed in the name of the only begotten Son of God

The bible says that there are but a few saved
How many have died before and are gone to hell
Each one imagines that he has a better chance than all those before him.

How many that hear of hell, considers how he will avoid it
-boasts of how he will escape it
-depends upon himself in what he has done, is now doing, or intends to do.
-brags that his ideas and schemes will not fail.
-reform his life in many ways.
-keeps up a form of religion in family and church.
-baptism, good deeds , money to the church.


So why does God judge and condemn the lost to hell.

Sin is the transgression of the law of God, who is perfectly just.
Sin and transgression cannot be removed but by the grace of God through Jesus Christ:

-Sin has so deeply affected our lives that we are unable to do anything to get ourselves out of this fallen state.
-We choose to follow the natural inclinations of our own depraved hearts
-The natural state of man renders us incapable of responding to the call of the gospel message.

However unconvinced you are of the truth you hear, someday you will be fully convinced, when it is too late.
Those that are already gone, now know the truth, for destruction came suddenly upon most of them; when they least expected it.
Luke 16: 19~31 rich man in Hades (they have Moses & Prophets)

Ezra 9:13 "And after all that has come upon us for our evil deeds and for our great guilt, since You our God have punished us less than our iniquities deserve, and have given us such deliverance as this,
Ezra does not pray for the pardon of their sin, but desires the people understand the greatness of their transgression so they will do all that is in (strive) them to atone for their guilt, and appease God's wrath.

Psalm 103: 8~10 The LORD is merciful and gracious, Slow to anger, and abounding in mercy. He will not always strive with us, Nor will He keep His anger forever. He has not dealt with us according to our sins, Nor punished us according to our iniquities.


God's Hand of Grace

Salvation originates with God.

Many people call themselves "Christian" yet they have never heard or accepted the true Gospel.
Many people call themselves "Christian and strive to earn their way to Heaven.
God doesn't take the "good" people and save them
The only way to heaven is through the forgiveness of our sins, not through our own holiness or good works.

He takes the ungodly sinners that we are and saves those who come to trust in Him through Jesus Christ.

When God calls a sinner to repentance and faith in Christ Jesus, He sends His Holy Spirit to work a change in that sinner's heart, enabling them to see their sin, leading them to put their faith in Christ alone for salvation.

Luke 13:24 "Strive to enter through the narrow gate, for many, I say to you, will seek to enter and will not be able.

How many say; "You must come to our church, pay your tithes, read your Bible, and pray more and God will accept you.
How many may talk about the one true God and mention that Jesus is the Savior of the world who died for our sins, and yet never preach salvation.
This is not the Gospel of the Bible or God's grace because it's putting the burden of salvation back on you.

Matt 7: 21~23 Not everyone who says to Me, 'Lord, Lord,' shall enter the kingdom of heaven, but he who does the will of My Father in heaven. "Many will say to Me in that day, 'Lord, Lord, have we not prophesied in Your name, cast out demons in Your name, and done many wonders in Your name?' "And then I will declare to them, 'I never knew you; depart from Me, you who practice lawlessness!'

Some will seek to enter in by crowding themselves in among the godly
Some will seek to enter in by pleading excuses
Some will seek to enter in by pleading their virtues
Some will seek to enter in by pleading their Religious profession

Luke 14: 16~24 (vs 18 - But they all with one accord began to make excuses) Are you one that is making excuses to wait ?


Sin is the gate of hell, and wickedness the way to destruction

Grace is the gate of heaven, to all who put their trust in Jesus Christ

Rom. 3:23 for all have sinned and fall short of the glory of God,
Rom. 6:23 For the wages of sin is death, but the gift of God is eternal life in Christ Jesus our Lord.
John 14:6 Jesus said to him, "I am the way, the truth, and the life. No one comes to the Father except through Me.
John 3:3 Jesus answered and said to him, "Most assuredly, I say to you, unless one is born again, he cannot see the kingdom of God."